CityView is a new office development that has helped revitalise the surrounding area and set a new benchmark for office design in Brighton. This distinctive building has been carefully sculpted to address the surrounding levels and context in Brighton's England Quarter while presenting a strong modern identity.
The building displays a pleasing and coherent rhythmic interaction of solids and voids, planes and projections, colours and textures that express the building form, function and aspect. It rests comfortably on the sloping site, and includes a green wall that acts as a vertical extension to the Site of Nature Conservation Interest.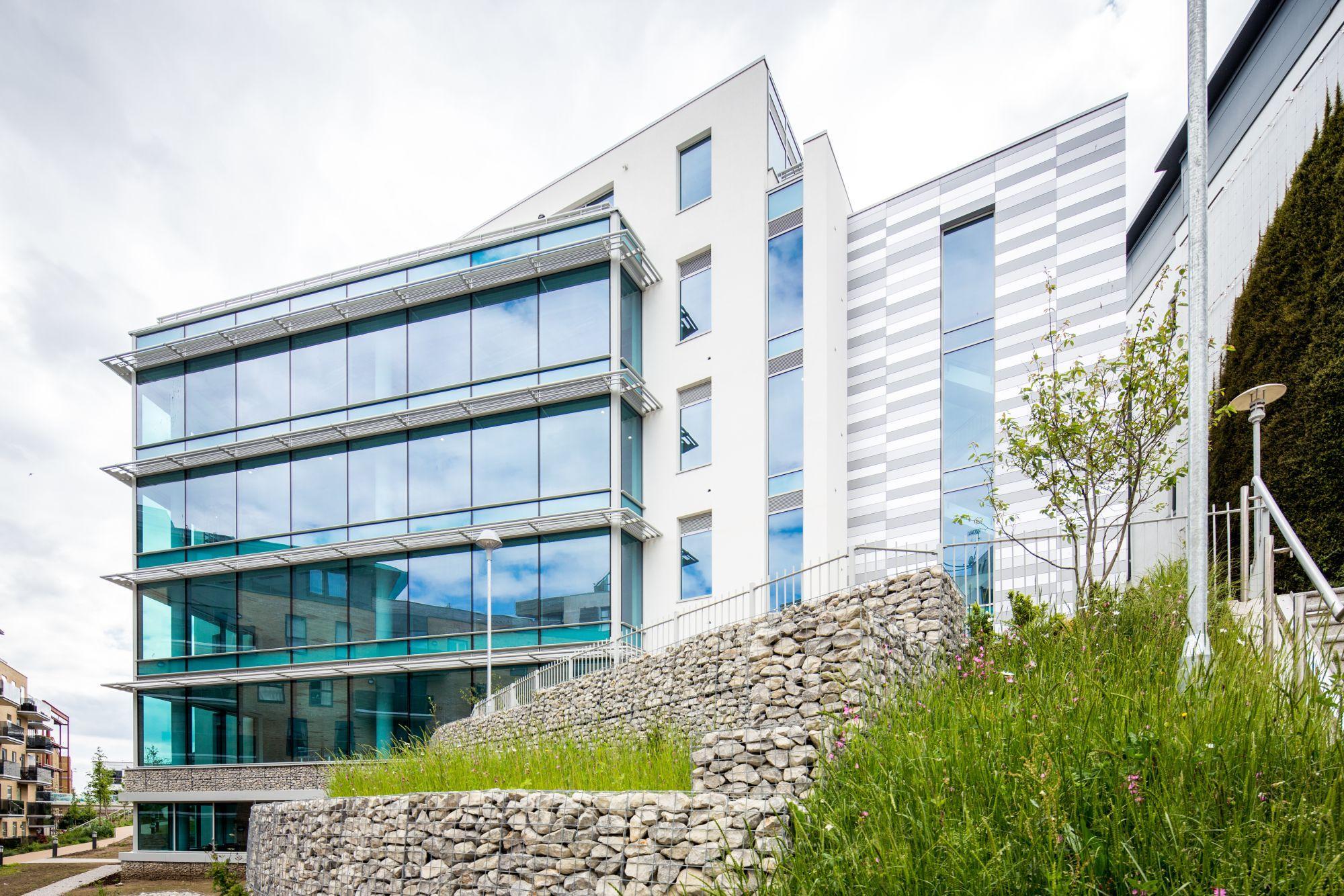 The building is designed to achieve a Cat A and BREEAM Excellent rating. Each façade, while being a member of the same architectural family, present a different ratio of solid to void and solar shading to take account of orientation. The office spaces are designed for maximum efficiency and flexibility with compact central cores and bright, open column-free floor-plates.
The building reduces its impact to the environment by featuring rainwater harvesting, as well as high efficiency HVAC lighting. Materials were chosen from a palette that matches and complements the surrounding buildings in the Quarter and makes reference to the nearby railway heritage. Larger openings at street level create a lively and active entrance frontage and the design was strictly controlled so that the parapet height did not intrude a protected view to the listed St. Bartholomew's church.