The Catherine House project is a conversion of an existing 1970s office building (formerly Zurich House) and a new build extension. The completed scheme delivers a 1000-bedroom student accommodation facility.
The original Zurich House was designed by Melvin Gollins Ward architects and was considered a cutting-edge design at the time, predominantly due to its 'skin' which was clad entirely in dark brown/black curtain walling and its unusually curved plan shape which follows the street edge. Whilst controversial at the time, the building became established as a significant city landmark. The original building was used as office space which offered open plan accommodation and full height fixed glazing.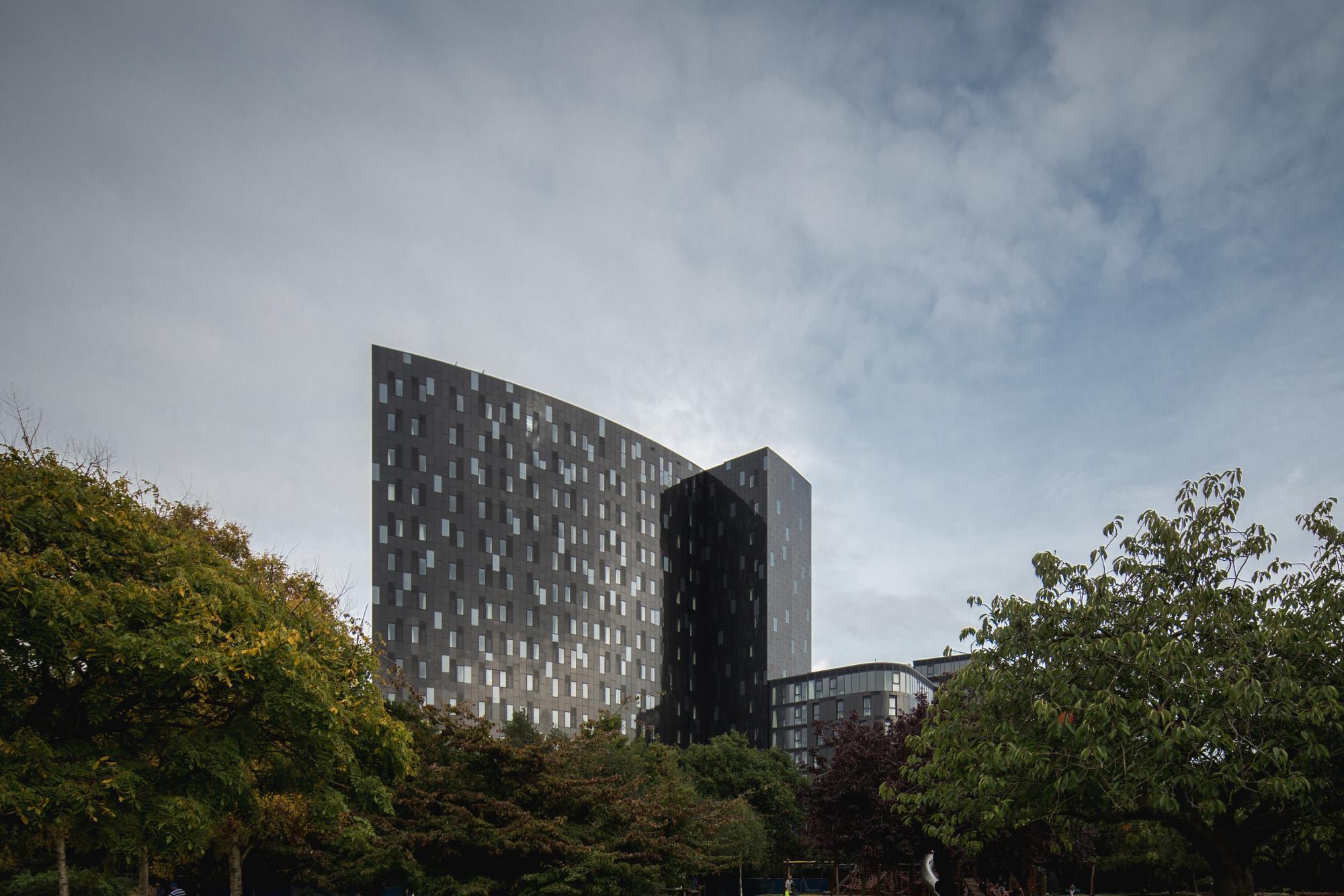 One of the key design aspirations for the conversion of the office building was that the new façade would present a slick, dark, reflective and uncluttered appearance. This was particularly challenging due to the cellular nature of student accommodation, and a requirement for each room to have openable windows. In response, a cladding solution was devised that delivered a dark reflective skin to the building. Polished black and grey panels were proposed with frameless fixed windows inserted on the same plane. Openable windows were hidden behind perforated black panels. A composition was established using the perforated panels, glazing elements and grey panels that gave a striking pixelated effect.